Investment
Put your money to work. Grow your wealth. Lay claim to a portfolio that suits all your financial objectives.
Providing investment facilities – such as our managed Unit Trust Investment – to our clients, SWO is the clear choice for safe investment decisions.
Why us?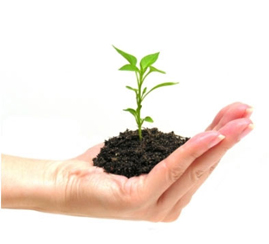 We are diligent when it comes to selecting the investment funds for you, basing it on your investment profile and risk threshold in order to exceed your financial targets
We aim to diversify. SWO intends to meet your needs by offering you with a wide range of fund choices
We believe in delivering professional services to our clients.
Let SWO help you to face challenges and pitfalls in debt repayment and leverage on business financing to expand on your business. Start growing your wealth today and secure a solid financial future with Singapore's unit trust investment plans
Children Investments Schemes –
This is an investment scheme that will last your child a lifetime. A combination of investment and medical protection, this scheme offers wealth accumulation, peace of mind and security in one fell swoop.
Investment-Link Investments – This is a single premium investment-linked plan that allows you to reap potential investment returns while enjoying insurance protection at the same time.
Global Defensive Fund Investments – This scheme is designed for those who seek minimal exposure to risk and want to enjoy a sense of stability and security.
Global Secure Fund Investments – This scheme is suitable for those who are willing to wait in order to reap its long-term potential rewards.
Global Balanced Fund Investments – This scheme is for those who are willing to take on moderate risk and are constantly working at striking a balance between work and play.
Global Growth Fun Investments – This scheme is designed for those who are proactive and always on the lookout for new opportunities.
Global High Growth Fund Investments – This scheme is for the bold, decisive and adventurous go-getter, for those who are willing to take on bigger risks for bigger potential returns.
Asian Growth Fund Investments – Take advantage of this broad success story and ride on the popularity of the Asian Growth Fund to leverage on Asia's encouraging growth and development to capture rewarding opportunities. Consider turning these growing markets to your advantage.
China Growth Fund Investments – This scheme aims to achieve medium to long-term growth of assets by investing primarily in equity and equity-linked securities of companies with assets in or earnings derived from the People's Republic of China. Assets may also be held in cash or invested in non-China related investments in emerging and developed markets, primarily in equities investments.
Singapore Equity Fund Investments – This scheme aims to provide investors with medium to long-term capital growth from a portfolio of Singapore equities, by adopting a value style investment technique that invests in large, medium and small capitalisation stocks. The basis is on consumer areas and businesses with strong visible cashflows.
Asian Balanced Fund Investments – This scheme invests all or a substantial part of its assets through the Schroder Asian Growth Fund and Schroder Singapore Fixed Income Fund. With a target asset allocation of 60% and 40% respectively through long-term capital growth investment in quoted equities for the Asian market (including Australia and New Zealand but excluding Japan), and diversifying its exposure via investments to the Singapore fixed income market in SGD denominated bonds.

Trivial stats

Did you know that we can maximise your wealth and minimise your risk?

 
Enquiries
For any forms of enquiry, please feel free to contact us. Our Customer Service department will get back to you shortly.